Geotagging remains one of the best strategies for improving your SEO performance image-wise. With geotagging, you can tag a photo with its own longitude and latitude so that it can be visualized and organized on maps.
Geotagging is extremely beneficial if you're on a trip or vacation because you can always remember exactly where each photo was taken.
Here are a few ways you can easily geotag your pictures:
From a computer
Personal Copy (PC)
You may already have apps installed on the computer that allows you to geotag photographs and if not, geotagseo.com is the way to go. For instance, geotagseo allows you to add the location of your business or the different areas you want to target.
MacBook
You can place photographs in a specific area in current versions of the Photos program that is included with the Mac operating system. Click the Get Info link in your toolbar and look at your photo. A place to view your photo can then be entered.
Fun fact: Photo GeoTagging is best done on the Mac with the easy-to-use, drag and drop geotagseo tool.
From an iPhone
Different apps offer varying degrees of support for geotagging in their respective platforms. The Camera app can also help with geotagging. All you have to do to geotag on your iPhone are these simple steps: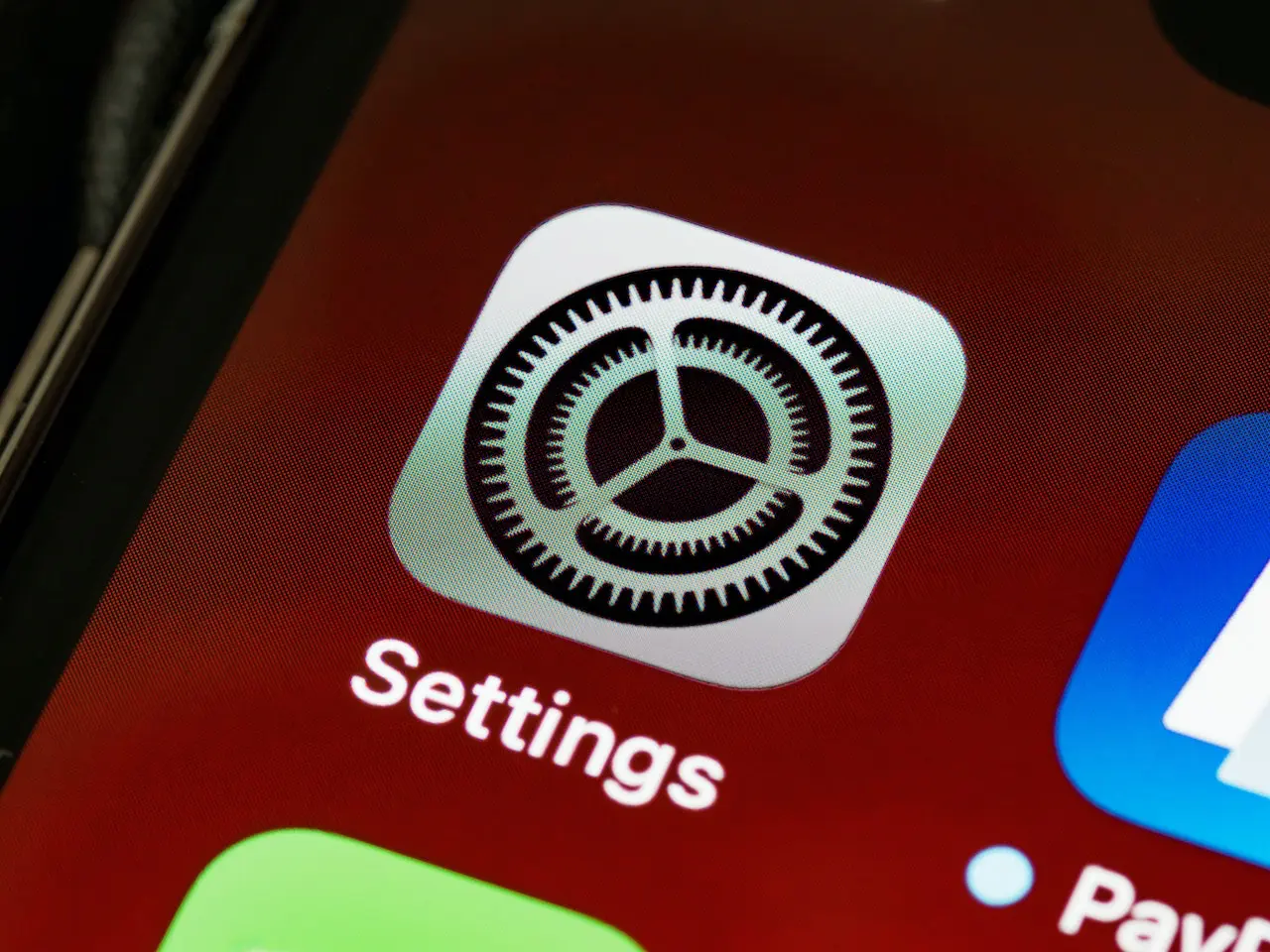 Launch the Settings application on your iPhone by clicking the "Settings" icon that is located on the home screen of the device.
You then select "Privacy," and then from the menu that displays, you have to choose "Location Services."
To begin the process of activating the location services function, first move the virtual switch labeled "Location Services" to the "On" position.
After you have completed the previous step, move your cursor to the very bottom of the screen, and then press the "Camera On" switch. When the switches illuminate in green, it indicates that they are in a working condition and ready to be used.
From an android
Tap the "Menu" button once you've reached the home screen of your Android device. Press the "Settings" button to access the options menu.
To find the "Location" option, simply use your finger to navigate the phone's menu. Select "Location" from the drop-down menu. Some Android smartphones may call this feature "Location and Security."
Selecting the proper option from the drop-down menu activates the GPS satellites. This parameter must be enabled for geotagging to work properly.
To use the camera on your Android device and take images or movies, press "Home" to return to the home screen.
Select "Options" from the menu to access the camera app's settings. Android cameras with a simple gear icon for this feature may be available.
Store Location in Pictures or Geotag Photos will have a green check mark next to it, depending on the OS version you are using.
The GPS feature can be activated by pressing the "OK" button on your mobile device when you receive a notification. As long as you're inside the range of GPS satellites, any photos you take will be geo-tagged.
Missing Location in your images?
Adding meta tags to your images improves search engine performance greatly!
Try It for Free!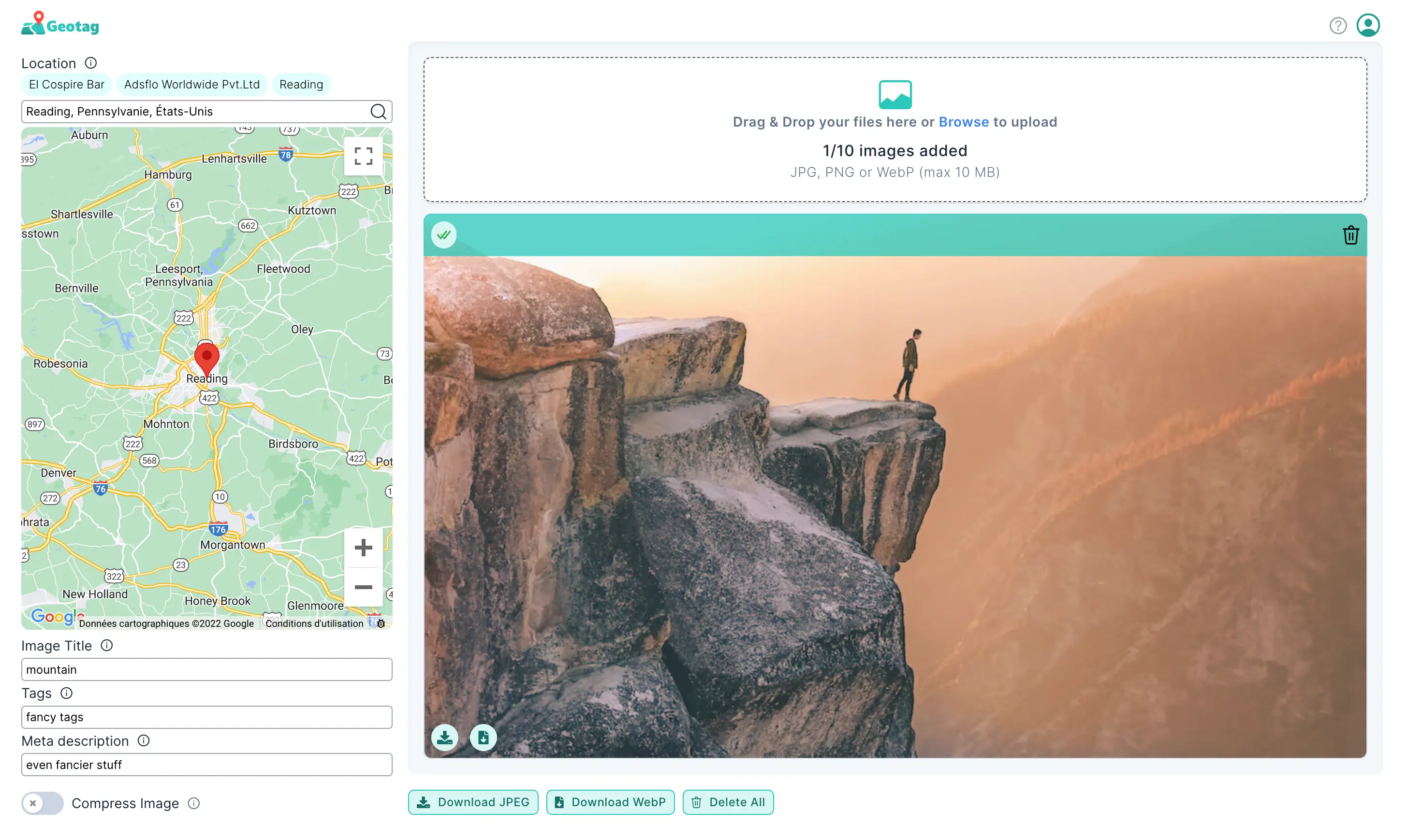 From social networks
Facebook "checking in" has grown in popularity over the last few years; that is a geotag. Snapchat filters often include a location stamp at the bottom of the image, so it's possible you've used one of those Using a geotag is exactly what it sounds like: tagging a location online. Almost every major social media network makes use of some type of geotagging. It's easy to tell where a picture or status update was taken.
Geotags can be used in a variety of ways, but what if you own a business? Geotags can be used for more than just telling your followers where you are. Building a good social media presence can help you increase your company's visibility and increase sales. While geotags are important for social media posts, many businesses don't include them. As a result, they're missing out on the opportunity to expand their clientele and reach a wider audience.
The following are four geotagging suggestions to help you elevate your social media profile:
Facebook: You can use Facebook's check-in feature for geotagging.
Instagram: You can easily tag your Instagram photos with an accurate location.
Snapchat: Use Snapchat's location filters to experiment with the app.
Twitter: Your followers and audience will be more likely to find your tweets valuable if you include precise location information.
TikTok: You can add a location to your videos on TikTok by simply using the "add location" feature.