Geotag

your photos
like an expert
Magicians never reveal their secrets... but we will! If you geotag your photos, you will have more customers on Google My Business and on your website. It is as simple as that. Why? Read more.
Start now!
Why Geotagseo
Geotagging Your Photos… and Way More !
Every business owner and SEO agency are focused on one thing: Results. We know you want to have new customers and more searches on the Google Map. That is why we developed these features.
Geotag Your Photos

This is where the magic begins. You can add the location of your business or different areas you want to target on Google My Business.

Add Keywords

Other well-known ranking factor: keywords. Instead of having a whatsapp7830.jpg, you should rename it to best-restaurant-london.jpg.

... and more keywords

You start with the title of the picture, but you should also add other keywords as 'tags' or 'meta-descriptions'. These invisible information inside the photo makes the difference between you and your competition.

Compression & Multiple images

You want to go further? Take one of our subscription plans and add up to 10 pictures at the same time and compress them ! Compressed pictures = Fast Website = Best SEO results.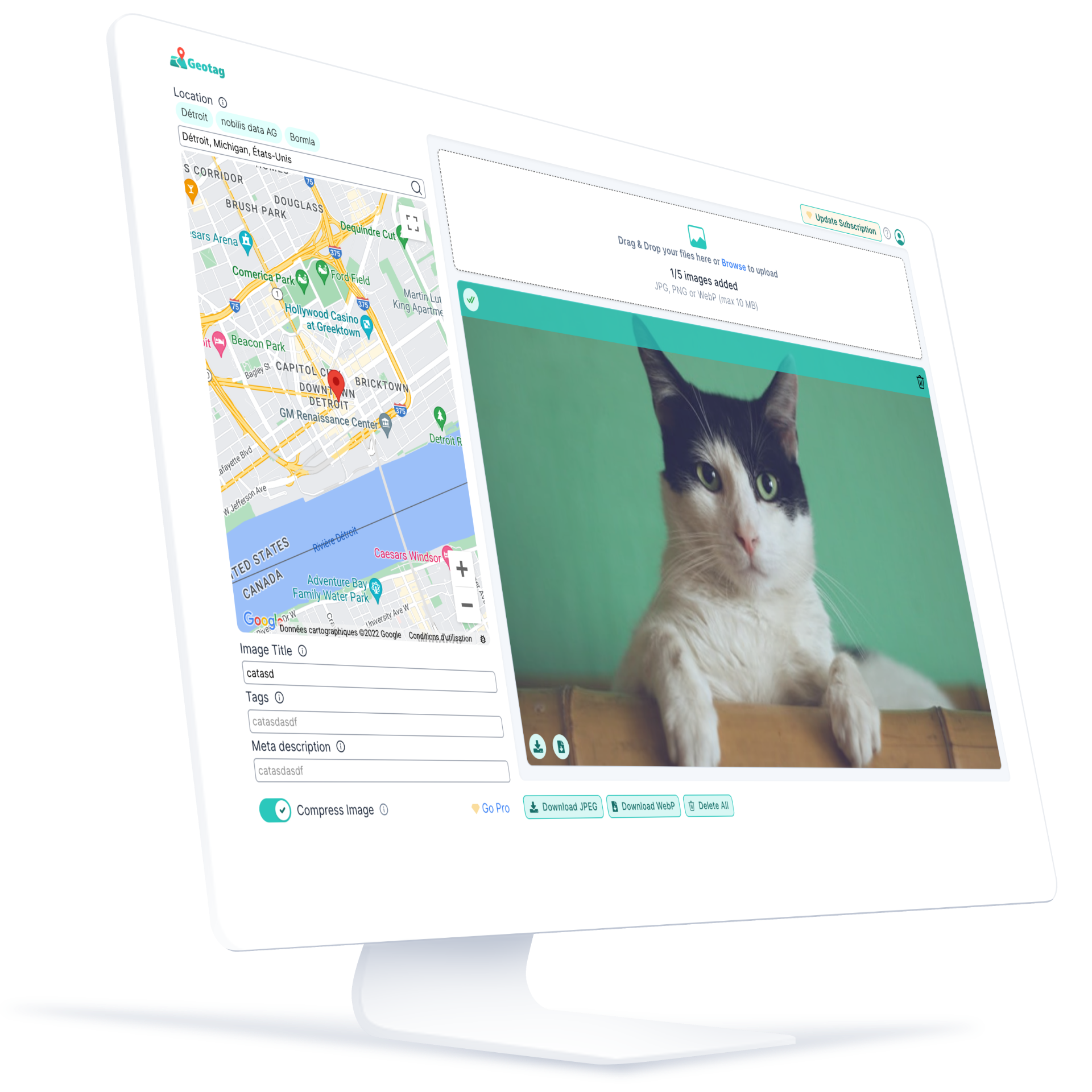 Made by SEO Experts for SEO Experts
We did a deep research to find the best ways to geotag your photos without loosing much time. Take pictures with your camera and start to add 1-2 pictures per week on Google My Business and just wait until the magic starts.
GeoTag a Photo: Our Pricing
A tool for everyone. As a small business owner, the free plan is enough. If you have more businesses or if you are a SEO Freelance or an SEO agency a paid plan will make you gain a lot of time.
We use Stripe for Payment Processing.
Free
$0
1 User

1 image at once

best effort support
Try now!
Standard
$9.99Monthly
1 User

500 images / month

up to 5 images at once

best effort support
Choose Plan
Agency
$29.99Monthly
unlimited Users

1000 pictures / month

Up to 10 images at once

48-hour Support Response Time

Compression of PNG and JPEG
Choose Plan
Geotag Photos - Our Story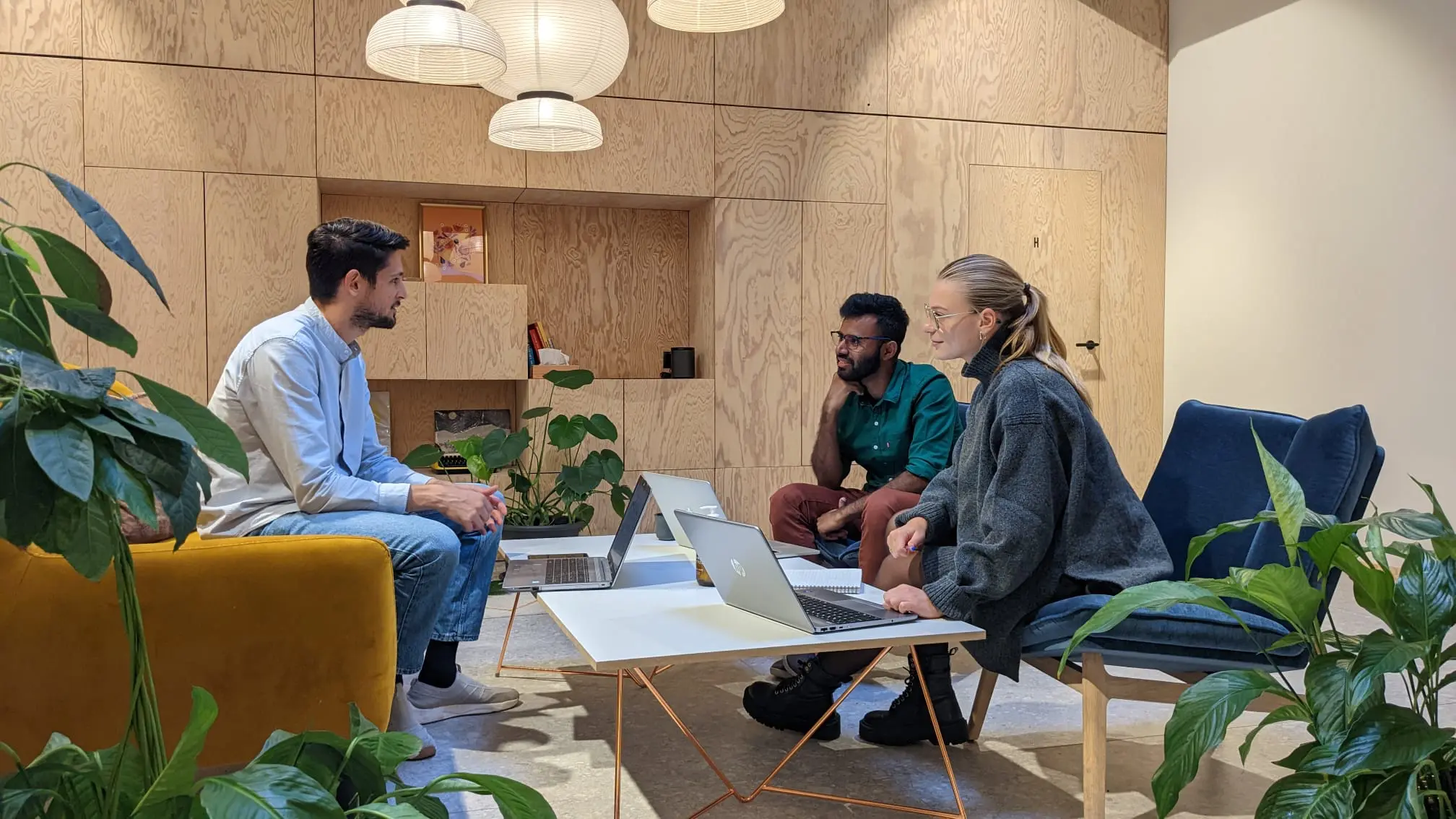 Many years ago, after listening to a podcast, I heard this advice : "Add a GPS location to your pictures if you want to improve your Google My Business rankings on the internet". I never heard about it, but I was curious. I started using it with one of my customers and the results were amazing. They went from the 5th place to the 1st place in 3 weeks !
Then I tried to do it in a more processed way. Once a week I post a picture and the next week I post a Google My Business "post". This method improved the ranking of 95% of my Google My Business pages.
Of course, there is another way to add the location to your pictures. With your smartphone (iPhone or Android), you can take a picture with your camera and your photo will be automatically tagged. The problem is that after sending it to WhatsApp, the location will disappear. So you have to do it again manually with a software, an app or another online tool.
With other SEO editor on the market, you won't have the opportunity to change the title or to compress the pictures. With our tool, everything is centralized, and you can really geotag all the pictures of your website in less than 5 minutes. Thanks for reading this text and start now to geotag your photos ! (thanks me later)