If you're trying to gain new customers, then you need to implement SEO for florists. Making beautiful bouquets and decorative floral displays is your passion, but in order for your business to thrive, you need to attract new people to your shop. These days, many people order their flowers online, so you can't rely on foot traffic alone to support your business. Optimizing your online presence with SEO for florists is the best way to reach your target customers, and here are the 5 best ways to do it.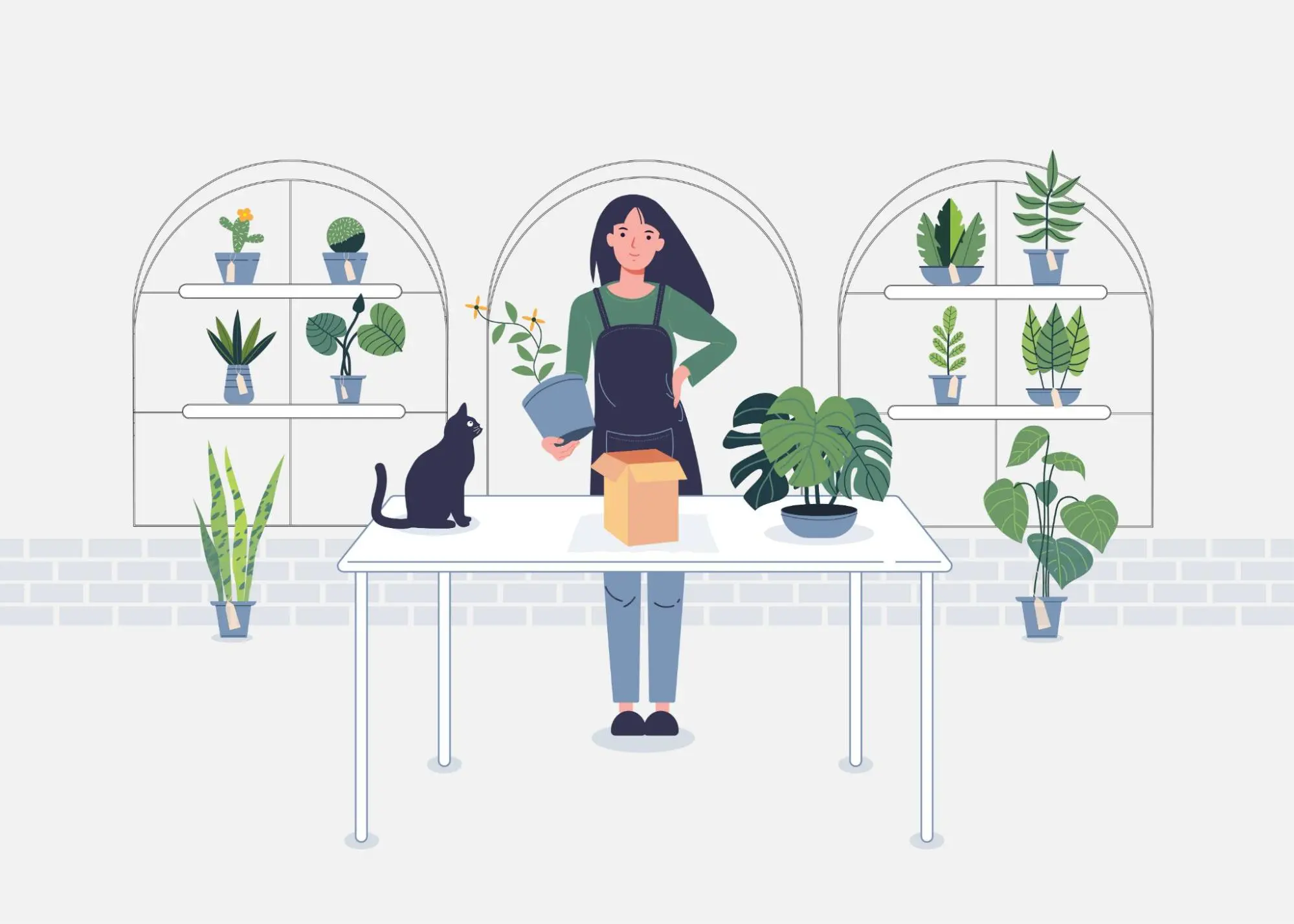 1. SEO for Florists: Create a Google My Business page
The first and arguably most important thing you can do for your florist business is to create a Google My Business page. This will allow your business profile to appear above the SEO website results on Google and give you control over your Google Maps listing. Both of these are essential to establish yourself as a legitimate florist business. To create a Google My Business page, simply head to Google My Business and click "Manage Now." Google will then take you through the process of setting up your page by filling out important information about your business. Make sure you fill this out as thoroughly as possible.
2. Geotag your photos
Your photos are an excellent opportunity to boost SEO for florists. Beyond just enabling potential customers to see your work, the backend data of your photos can help boost your SEO rating. Geotags are one of the most important components to add to photos before uploading to either Google Business Profile (GMB) or your website. Geotags are geographical coordinates that tell Google where your photos were taken. This data is vital, so your images are presented on Google Image Search to relevant customers in your local area. To geotag your photos, use a tool like GeoTagSEO, which enables you to add your business tags and other backend information (make sure to include some of the keywords below). It only takes a few minutes, and you'll be able to optimize your images, download them back to your computer and then upload them to GMB or your website.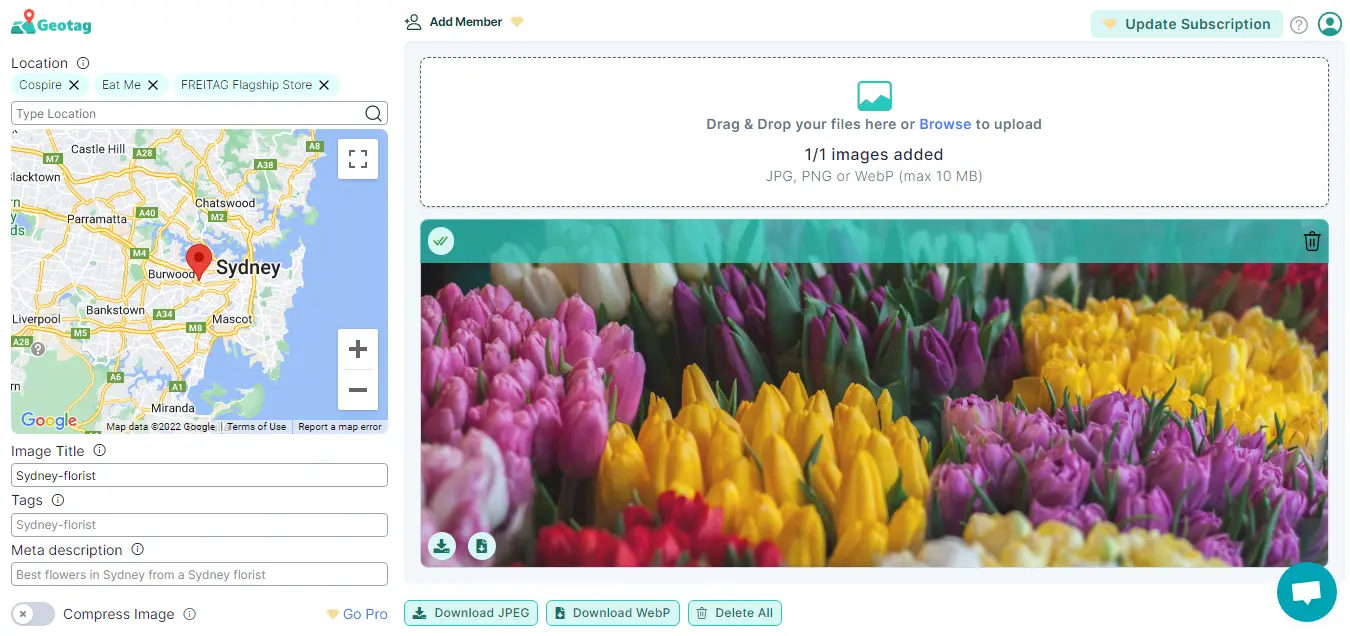 3. Use top SEO keywords for florists on your GMB and website
Keywords are the foundation of your SEO strategy. These keywords must be used as much as possible when building your business page and website so that local customers can find you. Keywords represent what people search for on Google when looking for your products and services. Here are a few great florist SEO keywords to get you started:
Flower delivery service
Send Flowers
Florist near me
Mothers day flowers
Order flowers online
Wedding flowers
Flower arrangements
Send flowers to someone
Order roses
Bouquet of roses
Wedding florist
Make sure to add your town or city before or after these keywords for more targeted results, such as "wedding florist in Sydney" or "Sydney wedding florist."
Missing Location in your images?
Adding meta tags to your images improves search engine performance greatly!
Try It for Free!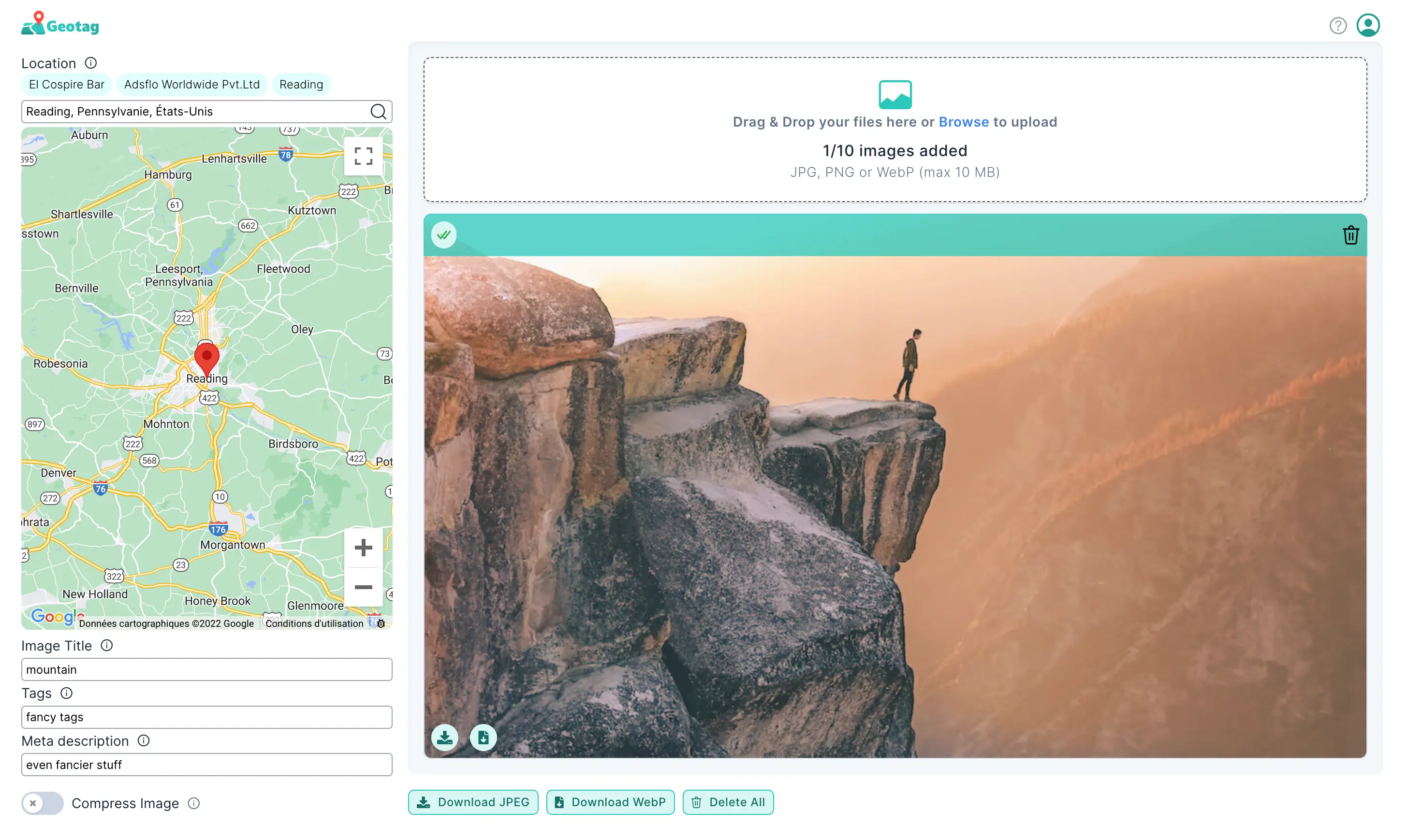 4. Optimize your GMB profile
Once you've chosen some good keywords that are specific to your florist service, you will need to use them to optimize your Google My Business profile. Here are our top tips to help your GMB page reach the top of search results:
Add many different pictures of your flower arrangements (the more, the better). Make sure your photos are all high-quality, in focus, and geotagged.
Include pictures of your staff members to build trust and make your business more personable.
Enable direct messaging through Google My Business. It's more convenient for customers than having them email you, call, or go to your website. It's quick, and it works!
Add all of your available products in the 'products' section of your GMB account so you can showcase your best bouquets. Make sure to use keywords!
Add a list of specific locations to your targeted area (choose areas that you can either deliver to or are a reasonable distance to drive from).
Ask your customers to leave reviews on your business listing and include keywords.
Reply to every review, and also use keywords in your responses.
Add keywords to your "tags" section.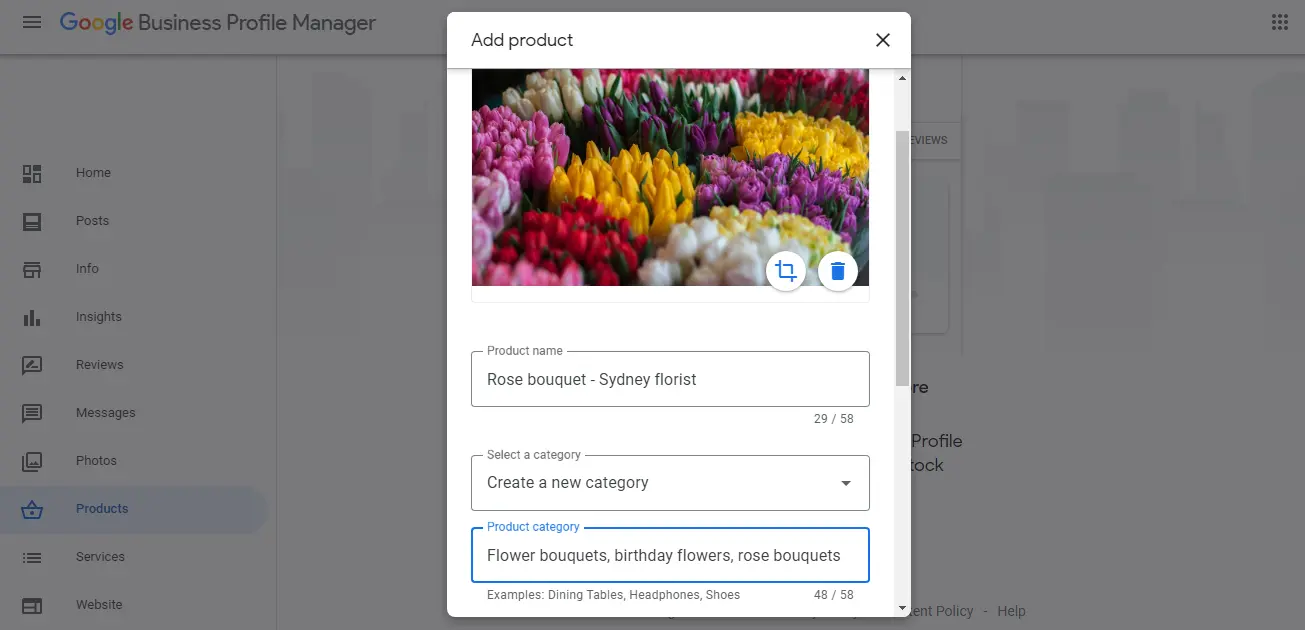 5. Improve your website SEO
Your website is another opportunity to improve SEO for florists. We recommend using WordPress to host your florist website, as it's the best CMS in the market for SEO and less expensive than paying for an additional SEO tool. Also, create a separate page for all your services. For example, if you make flower arrangements for birthdays, have that on one page, and another page for weddings. That way, you can use different keywords on each one to boost overall traffic.
Also, ensure that all the photographs you use on your website are geotagged and titled using keywords. You can always hire an SEO agency to help you with the initial setup of your website to ensure it's optimized. But if you want to take a crack at it yourself, the most important elements for SEO are keywords in headings (H1s, H2s, H3s), the lexical field of your domain, and internal and external links.
Gain new customers with SEO for florists
Creating a Google My Business page is a great place to start, but using these other SEO tips for florists will help you increase your business's visibility online. And more visibility means more customers! Especially if your business page has lots of quality pictures and five-star reviews. SEO takes time, but after a few months, you'll begin to see the difference as more and more local customers find your florist business and start requesting your services.