Google Earth offers a unique way for users to see a satellite view of our planet from their personal devices. The platform has taken over 24 million satellite photos over the past 37 years, with about 20 million user contributions per day.
Unlike Google Maps, Google Earth isn't designed for navigation or locating businesses and services. Instead, it's for exploring the world on a larger scale. While most people use Google Earth to check out cool landscapes, landmarks, and their own homes, companies also use it for natural resource management and predicting disease outbreaks. That said, having geotagged images of your business on Google Earth can help boost awareness.
Although Google Earth is a different platform from Google Maps, if you want to add photos, you'll have to do so via Google Maps. You can't add pictures for the public to see directly into Google Earth.
In this guide, we will show you how to put geotag pictures on Google Earth via Google Maps
How to put geotag pictures on Google Earth via Google My Business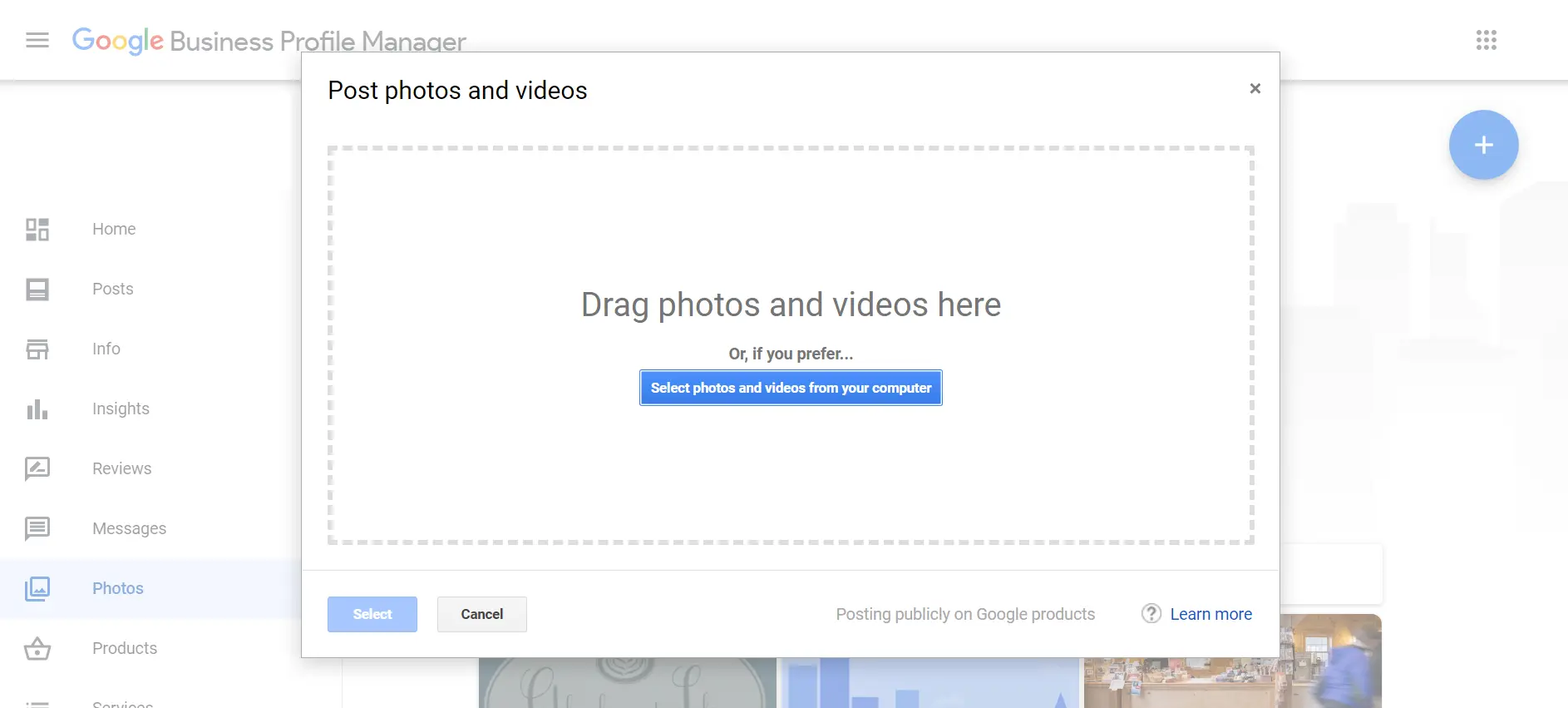 The first way to get your geotagged pictures on Google Earth is via Google My Business. If you have a Google My Business account, you can upload geotagged images to your business profile so that Google has an opportunity to index them. You can't control when this is done or how long it takes to appear on Google Earth, but using geotagged images gives you a better shot at your pictures appearing.
Ensure that your pictures are geotagged to your exact business coordinates using a tool like GeoTagSEO to embed the geotag into your image metadata. Then head to your Google My Business page, click on 'Photos' and choose the images you'd like to upload.
Missing Location in your images?
Adding meta tags to your images improves search engine performance greatly!
Try It for Free!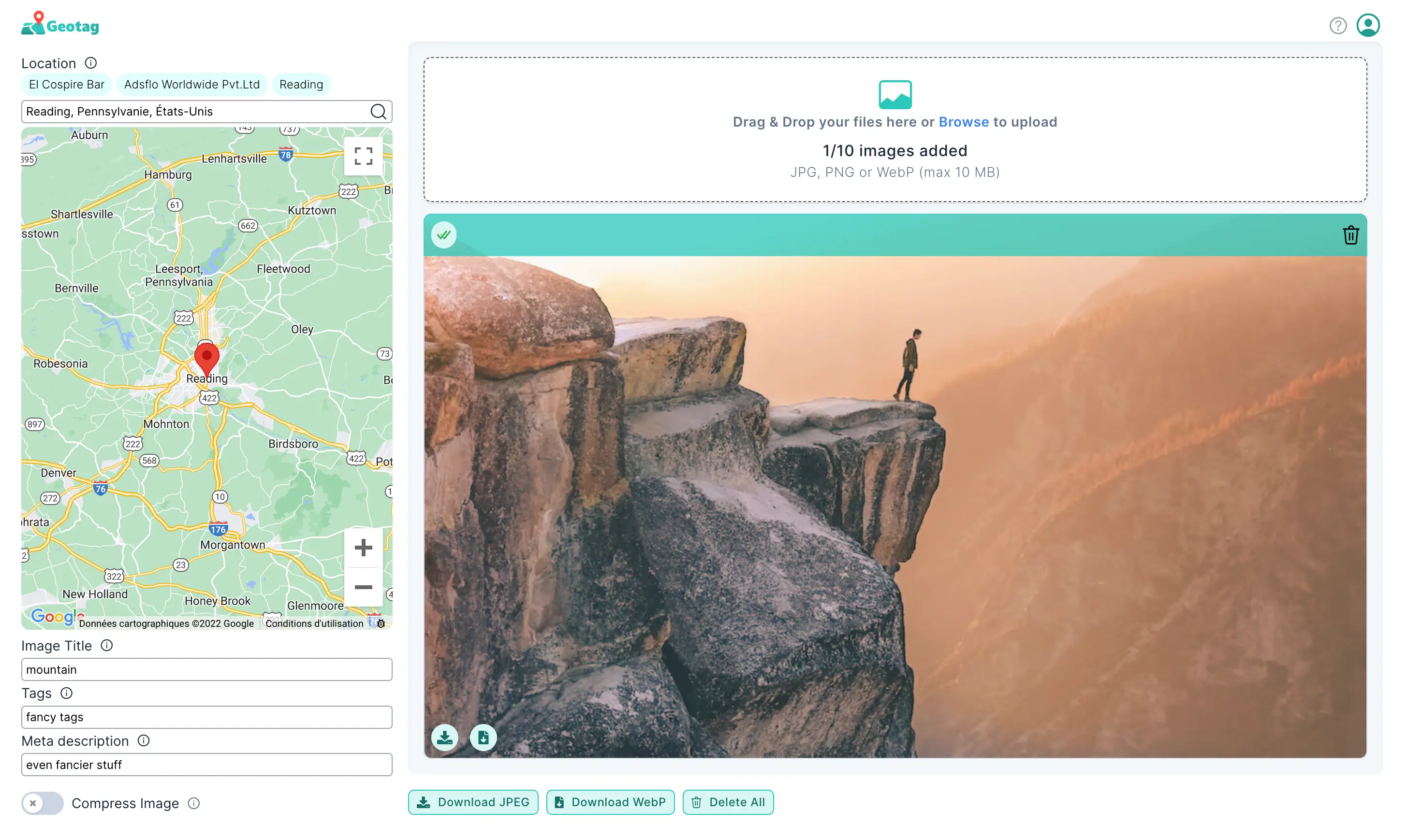 How to put geotag pictures on Google Earth as a customer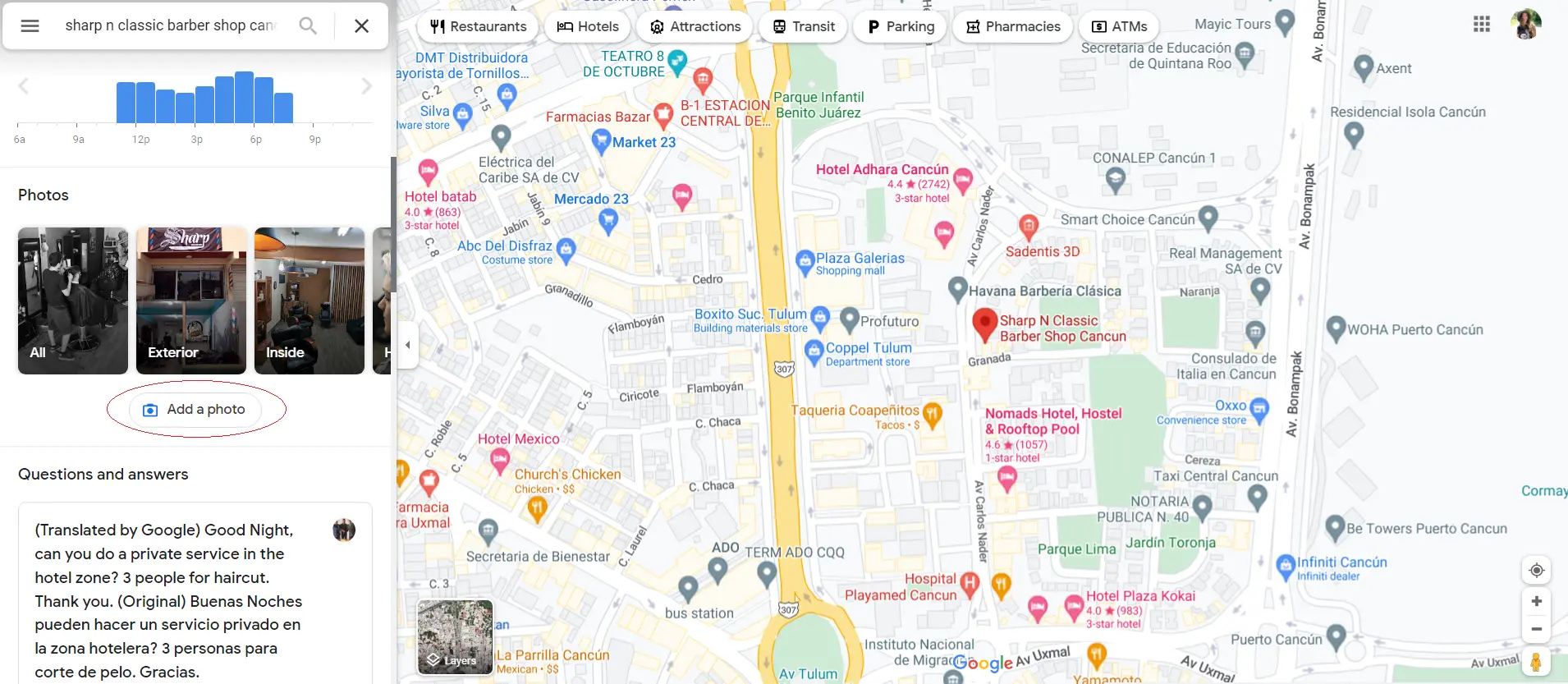 As a customer, you can also add geotagged pictures to Google Maps. Again, you cannot upload public photos directly to Google Earth, so you will need to add them to Google Maps and wait for Google to index them.
Before you upload any pictures, make sure that you've geotagged them to the business location using a tool like GeoTagSEO. If the pictures don't have geotags, then there is less chance they will appear on Google Earth at all. Once you've geotagged the images, head to Google Maps and search for the business location.
Click on the business to see the business profile. Here you will see all their details, including cover photo, address, operating hours, email, etc. Scroll down until you get to the photos and click 'Add a photo.' You can either drag and drop photos into the pop-up screen or upload images from folders on your computer. Once you select your images, they will be reviewed by Google and will then go public on Google Maps. Again, they may or may not appear on Google Earth, and the timeline of that is unknown. But by uploading geotagged pictures, you'll boost the chance of them appearing there.
Geotagging pictures for Google Earth
While there is no way to upload geotag pictures to Google Earth directly, you can easily upload them to Google Maps. From there, it's up to Google to decide what appears on Google Earth, but a geotagged picture has a much better chance of being indexed than one that doesn't include a geotag.