As a yoga teacher, yoga SEO is the best way to attract new students to your yoga classes. You have the potential to change the lives of many potential yogis, helping people with chronic pain, supporting mental health, and increasing relaxation. Your business will only survive if people attend your classes, so effectively reaching your local community is essential. Implementing yoga SEO keywords and strategies is the best way to start filling your classrooms week after week, if you're doing it effectively. If you're a yoga teacher or run yoga coaching programs, here are the best ways to attract new customers with yoga SEO.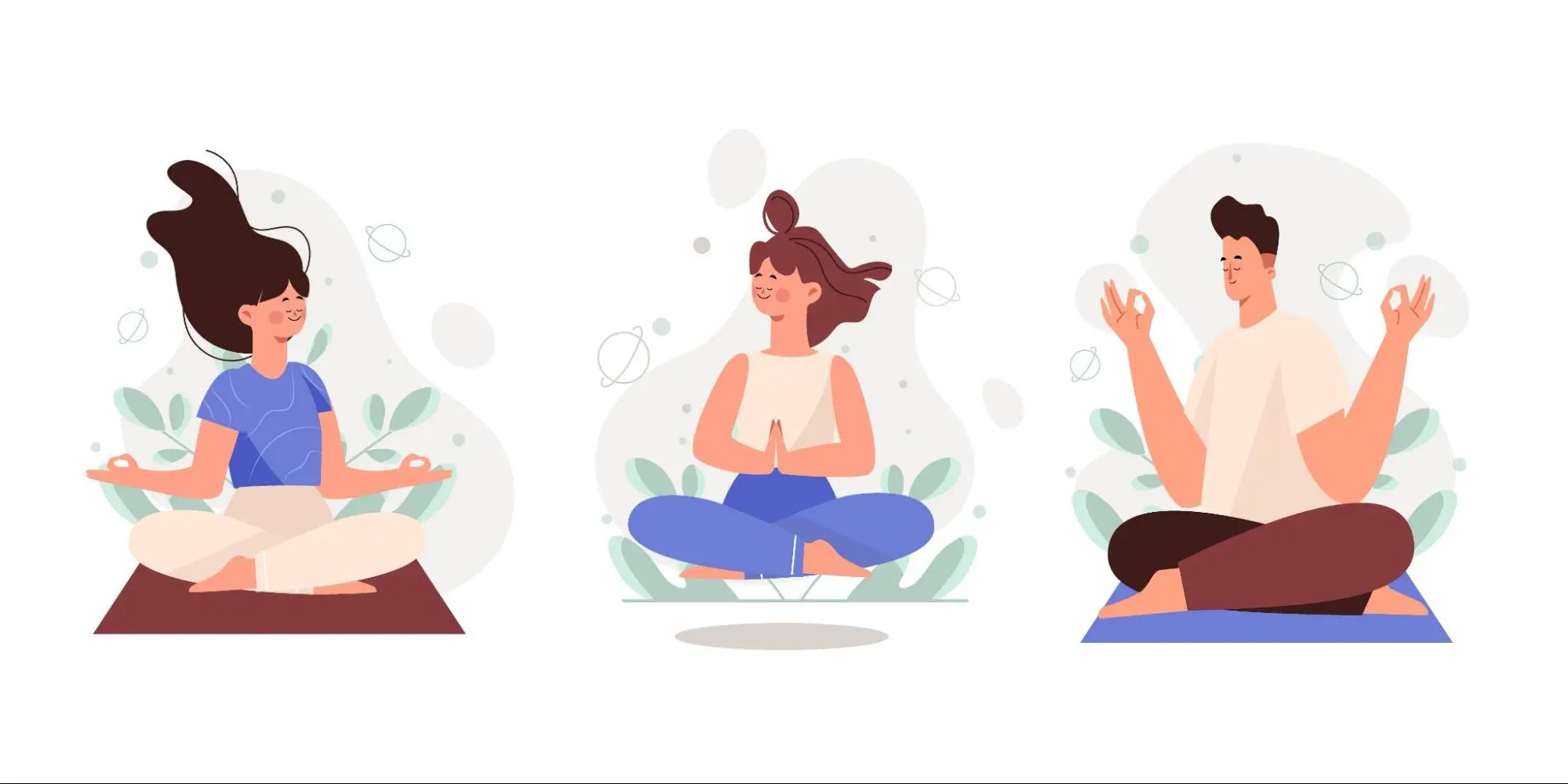 The best yoga SEO keywords for 2023
Before you start building any business profiles, writing copy for your website, or posting about your yoga classes, you need to decide which keywords you want to target. Why? Because these keywords are the primary component of your yoga SEO and you'll need to implement them everywhere. Keywords should be based on what services and types of yoga classes you provide (Yin, Vinyasa, Ashtanga, Hatha, Iyengar), but also include some strategic keywords that people in your local area are most likely to search for. Here are some to get you started:
Yoga classes near me
Hot yoga studio
Beginner yoga
Yin yoga classes
Bikram yoga studio
Best yoga studio
Yoga for stress relief
Yoga for seniors
Yoga center near me
Yin yoga classes
Prenatal yoga classes
Yoga classes on Sunday
Yoga for weight loss
Yoga for lower back pain
Yoga and pilates classes
Aerial yoga classes
Yoga studios near me
Yoga for kids
Ashtanga yoga classes
Best yoga classes
Breathe yoga
Restorative yoga center
Include the name of your city before or after the keywords to better target potential yoga students in your local area.
Geotag your photos
If you want pictures of your yoga classes to reach your local community, they need to have geotags. Geotags are geographic coordinates that are embedded into your pictures, telling Google important information about where the photo was taken. Google's algorithm aims to provides users with relevant search results, and one of those defining factors is geolocation. Adding geotags to your pictures before adding them to your Google My Business page or website means they will come up in Google Image Search, which will help drive traffic to your business page or website.
Geotagging your pictures is easy using a tool like GeoTagSEO. On the platform, not only can you embed tags into your photos, but you can also add titles, meta descriptions, and tags that include your top keywords. You just need to upload your image to the site, add the relevant data, and re-download it. From there, you can upload the fully optimized photo wherever you like. Yoga SEO: Create a Google My Business page If you teach yoga classes at a physical studio, then you need to have a Google My Business page. Without one, potential yoga students won't take you seriously or trust that your classes are legitimate. People pay to be taught yoga in a safe space, with a skilled and experienced teacher who has a good reputation. A Google My Business page can help you establish that. It also allows your studio to appear on Google Maps. Your Google My Business listing will appear at the top of the search page, before the other SEO results, so it's the first thing people will see. They will be able to see reviews, photos, and a description of what you offer. This is an excellent opportunity to catch their attention and encourage them to try your classes.
It's easy to create a Google My Business page in a few steps. From the Google My Business account page, you'll just need to click on the 'Manage Now' button, and Google will walk you through the whole process. Fill out as many details as possible about your yoga business, add quality, optimized photos and make sure to include some of those valuable keywords that we listed above.
Promote both classes and coaching
One mistake that is often made by yoga teachers when creating their online profiles, business pages, and websites is leaving out vital information about their yoga services. While it may seem like using 'yoga studio' is enough to explain what you offer, most people seek something specific when searching for an appropriate yoga studio. You'll have a variety of demographics, from kids to seniors, with varying levels of expertise, all looking to join a yoga class or program that suits them.
Promote group classes, but be specific about what they can expect. Another important service to feature is personal coaching. Many people are seeking a personal yoga coach to help them with everything from back pain and weight loss to inversions, so offering this as a service can help you attract an often untapped market. Make sure all your services, classes, and coaching sessions are added to your Google My Business page as a product, using an optimized picture and keyword tags.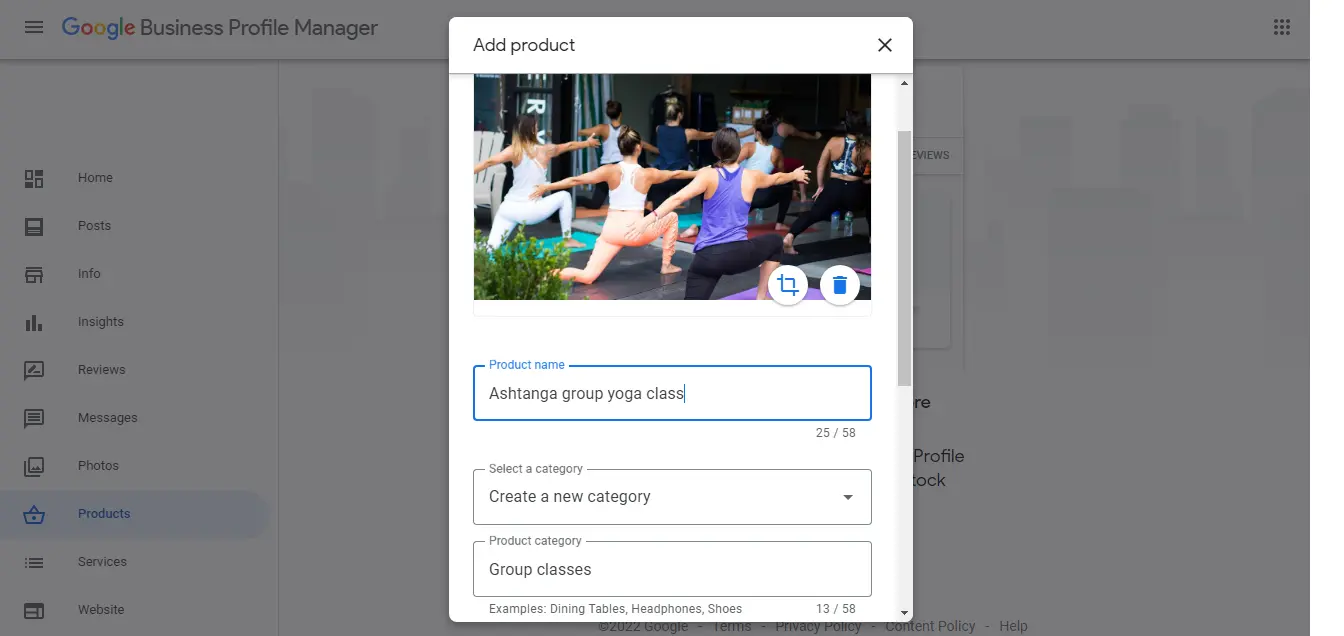 Tips to optimize your GMB page and website
Simply having a Google My Business page and website will not be enough to boost traffic. You need to optimize your presence on both to truly see the impact. Here are some great tips for how to optimize your GMB page and website with yoga SEO:
Use only geotagged pictures on GMB and your website.
Build your website on WordPress, which offers user-friendly SEO plug-ins and is inexpensive compared to other SEO platforms.
Add a list of specific locations in the "targeted area" section. Choose nearby cities or towns that people may travel from to come to your classes and avoid generic areas like countries or states/provinces.
Add as many keywords as possible in the "tags" section.
Use the "posts" section to create simple, compelling offers with call-to-actions, such as "Looking for a beginners' yoga class in Toronto? Book an intro class here."
Ask your students to leave reviews on your Google My Business page containing your top keywords.
Always reply to ALL reviews on Google My Business, also using keywords. This shows that you're engaged and care about the well-being of your students.
Hire an agency for your on-page & technical website SEO. If the task of handling all the SEO yourself seems out of reach, you can always trust it to the professionals!
Missing Location in your images?
Adding meta tags to your images improves search engine performance greatly!
Try It for Free!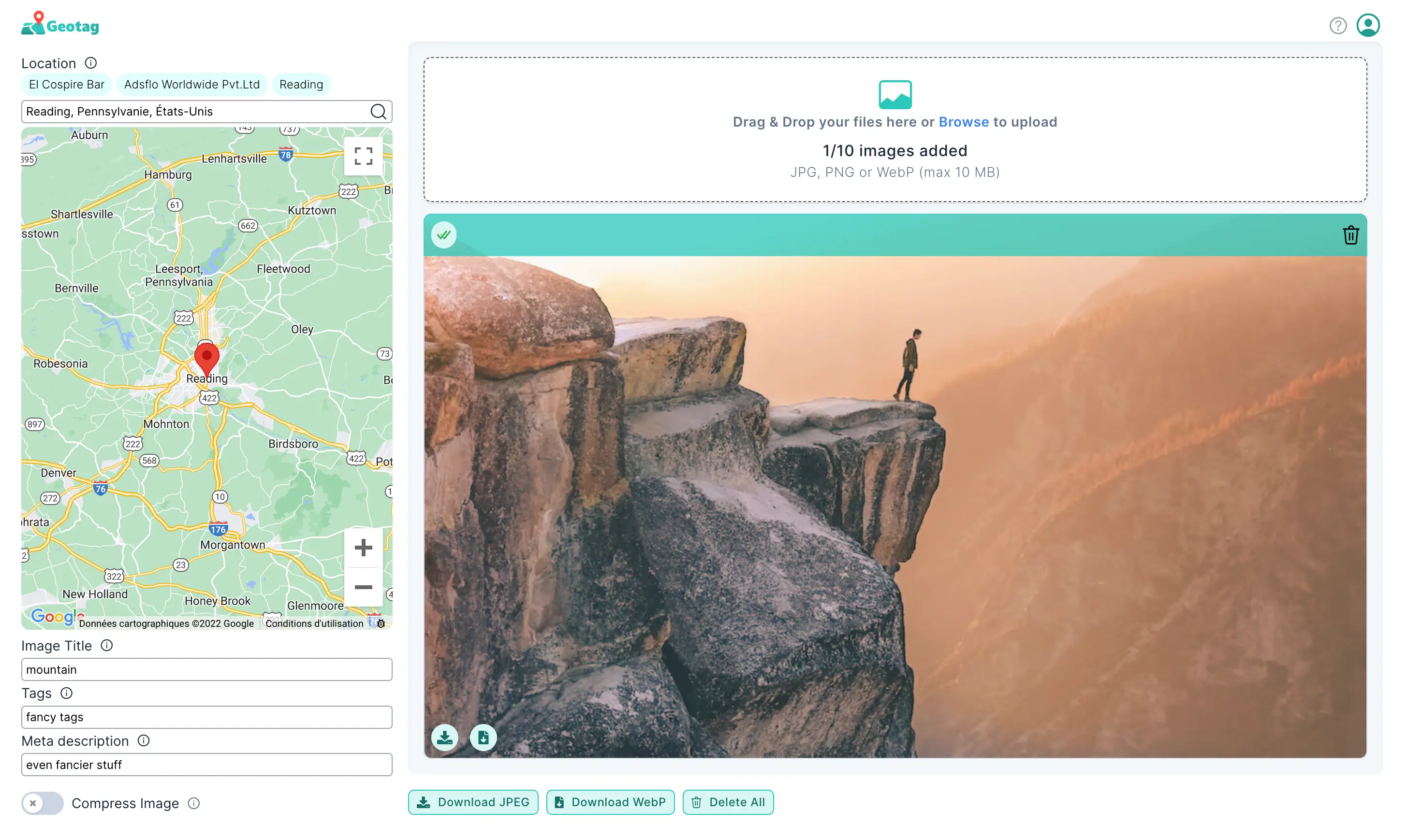 Start filling up your classes today with yoga SEO
By implementing these yoga SEO tips and tricks, you'll increase your visibility online and attract new students to your yoga classes and coaching programs. With an optimized business page and website, you'll build authority as a quality and experienced yoga teacher, encouraging people to come to your classes and let your teaching skills speak for themselves!