SEO for wedding planners is one of the best strategies to attract new customers. Wedding planners rely on a consistent inflow of new customers to keep their business going. After all, most of your customers won't be planning on having multiple weddings. This makes it harder for wedding planners to maintain regular business. But by using SEO, you can ensure that you're always fully booked with new couples ready to tie the knot. And we will show you some easy ways to implement SEO strategies in this guide.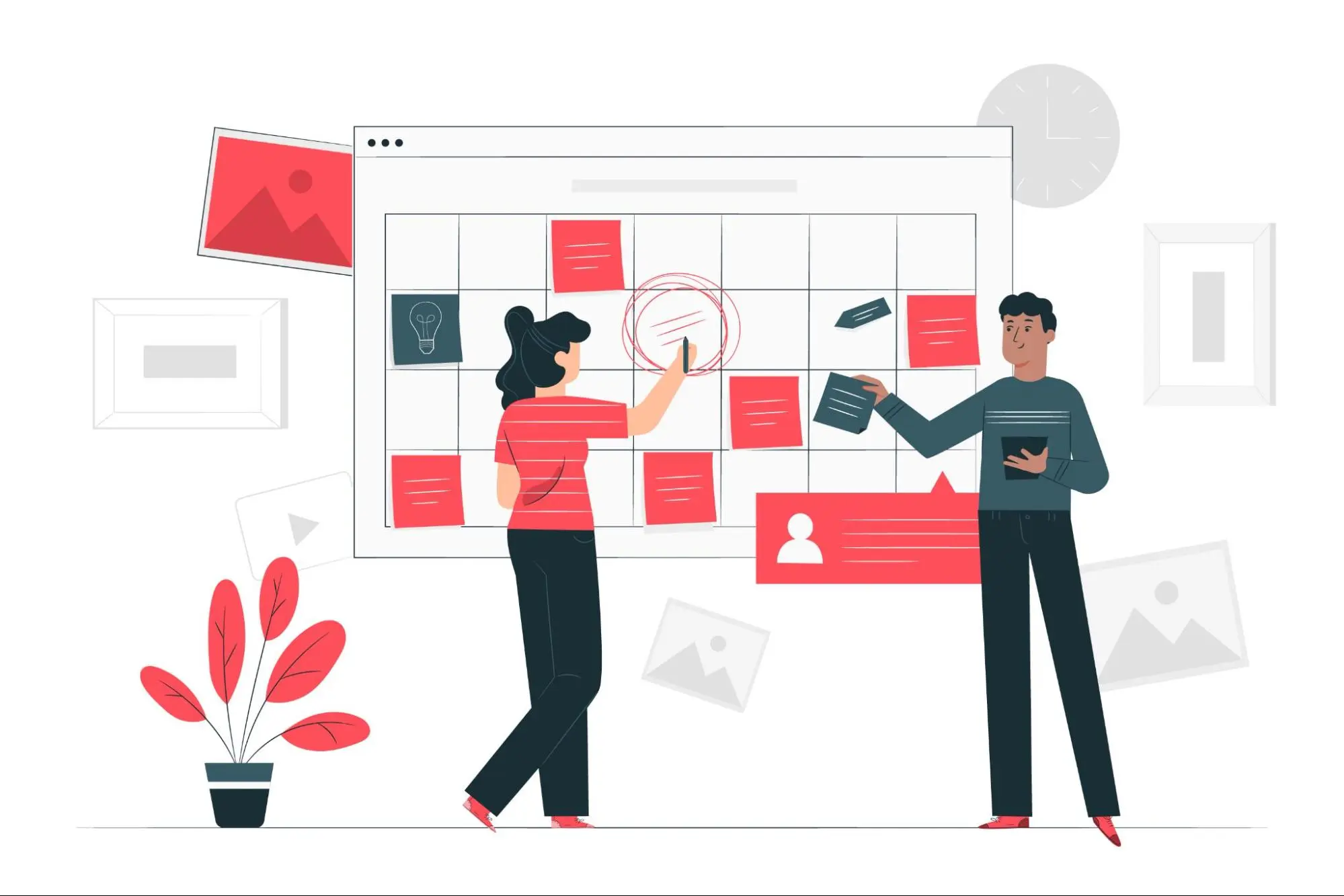 SEO for wedding planners: build a Google My Business page
In 2023, having a Google My Business (GMB) page is the easiest way to get customers. In fact, without one, you likely won't get any bookings, as competitors with GMB pages will seem more reputable. Google My Business listings appear in regular search results on Google, so they are the first thing people see. They contain reviews, photos, contact information, and descriptions of your services so potential customers can conveniently see everything in one place.
To create a page on Google My Business, you'll need to head to the GMB homepage and click "Manage Now." Then follow the prompts to build your business by filling out the fields on each screen. Once Google verifies you're listing, it will appear on Google Maps, and you can start collecting valuable reviews!
Missing Location in your images?
Adding meta tags to your images improves search engine performance greatly!
Try It for Free!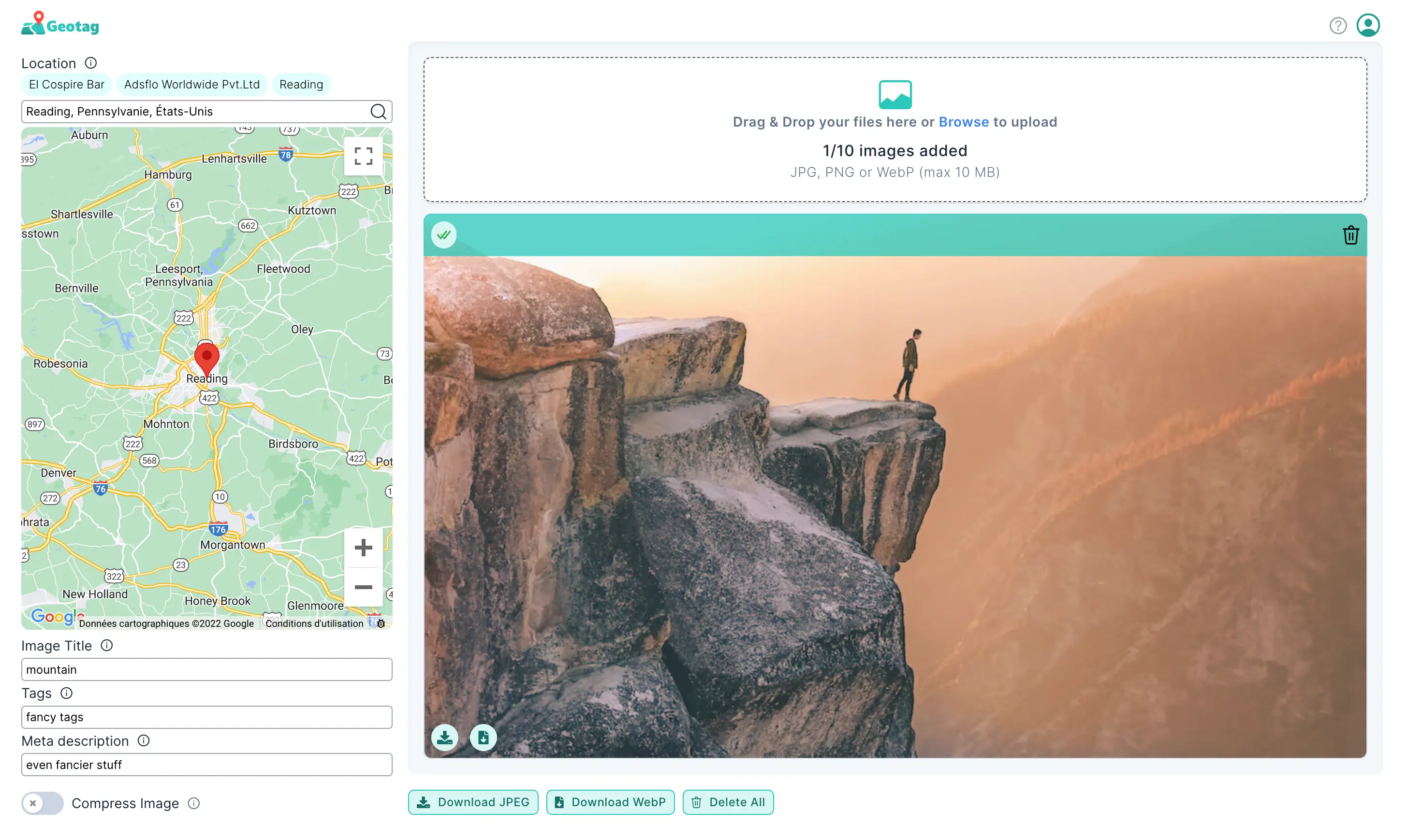 Use the best SEO keywords for wedding planners
Keywords are an essential part of all SEO strategies. Implement these keywords in your GMB profile, your website, and your social media channels to start building your authority on those words. That way, your wedding planning business will appear when a potential client searches those keywords. Here are some great SEO keywords for wedding planners:
Wedding planners near me
Wedding coordinator
Wedding event planner
Wedding consultant
Winery wedding
Day of wedding coordinator near me
Certified wedding planner
Wedding invitations
Best wedding venues
Cost of wedding
Wedding photographer
How to plan a wedding
You can also include the name of your city before or after each keyword to ensure you're reaching targeted customers, for example, "London wedding planner" or "wedding planner London."
Geotag your pictures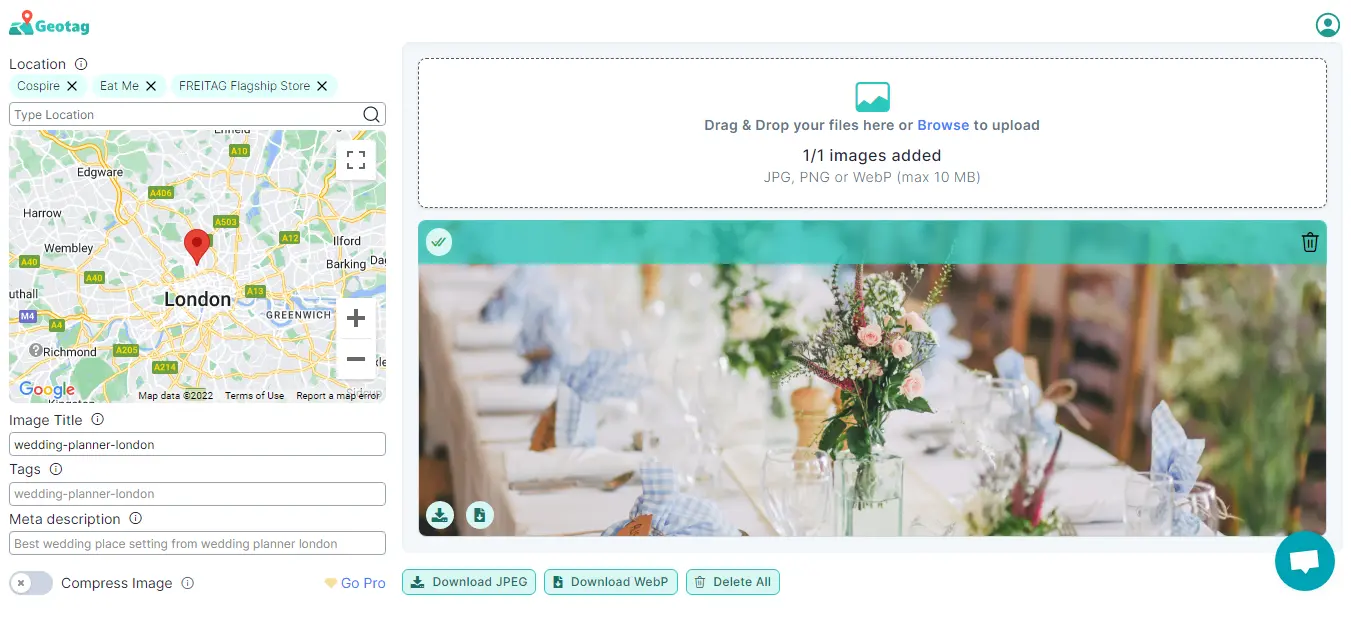 You likely have tons of amazing pictures showcasing your work on various weddings, but did you know these pictures can be a vital part of your SEO strategy? Geotagging your photos will embed them with the geographical coordinates of where they were taken. When you add pictures to your GMB or website, search engines will use those geotags to present them to the most relevant people. By adding geotags, you can ensure that your pictures are coming up in Google Image Search for engaged couples in your local area. To geotag your pictures, use a tool like GeoTagSEO, which makes it easy to add geotags in a few simple steps. You just upload your images, choose the location (make sure it's the same as your GMB address), and re-download your optimized photo. The platform also allows you to add titles, meta descriptions, and other tags using your keywords to optimize your image even more.
Website SEO tips for wedding planners
Your website is another important asset available for SEO for wedding planners. We recommend using WordPress to host your site, as it's the best CMS for SEO and plug-ins and is inexpensive. When you create your website, add a separate gallery page where you can feature the different types of weddings you do (winery, church, resort, destination, etc.) You can also create content featuring famous places for weddings in your region, such as "wedding at the Eiffel Tower." Make sure you use keywords in headings (H1s, H2s, H3s) and spread out through all the content on your website so it will rank in Google, and you include internal and external links. You could also consider hiring an agency for on-page and technical SEO.
Optimize your Google My Business page
Your GMB page will need to stand out from your competitors if you want to secure new business. Simply having the Google My Business page alone is insufficient to build authority or showcase your skills and expertise. There are many ways you can optimize your GMB page to ensure it performs the best. This includes:
Publishing the three best pictures of every wedding you do (include pictures with people smiling as it's great for conversions and the algorithm.) And don't forget to geotag them first!
Add all the locations you serve in your targeted area. Don't use generic locations like countries or states. Be specific.
Encourage your clients to leave reviews using keywords and respond to each one using keywords.
Use the "posts" section to create a clear, concise offer or promote your service with something like "Ready to plan the wedding of your dreams? Book your free consultation here."
Add keywords to the "tags" section and your business description.
Adding all your services as "products."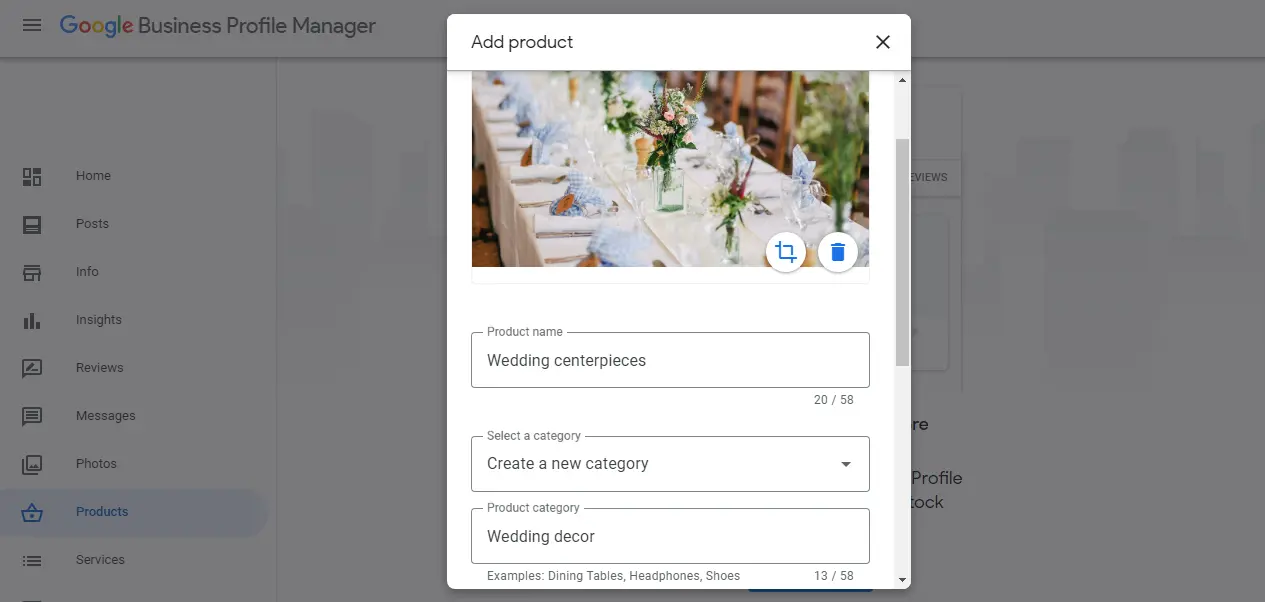 SEO for wedding planners made simple
With these simple SEO tips and tricks, you can begin to optimize your online presence and increase your visibility in Google searches. By strategically implementing keywords, geotagging your pictures, and using our other SEO tips, you will set your wedding planning business up for success and ensure you're always attracting new customers.