You may have heard of geotagging before, but why is geotagging important for SEO? Search engine optimization is essential if you want your business to be seen online. Without making SEO an integral part of your overall marketing strategy, your target audience will never find you, and you won't be able to attract new customers. The best part about SEO is that it's free! Optimizing your online presence, from your website to your Google My Business listing, will ensure that you boost your traffic and can continue growing your business. But even more important than increasing traffic is boosting local traffic. What good are 1000 people clicking on your website or business page if they live on the other side of the world and can't visit your business anyway? That is where geotagging comes in. Geotagging will ensure that the traffic directed to your business is relevant traffic. And this article is going to walk you through exactly how geotagging works.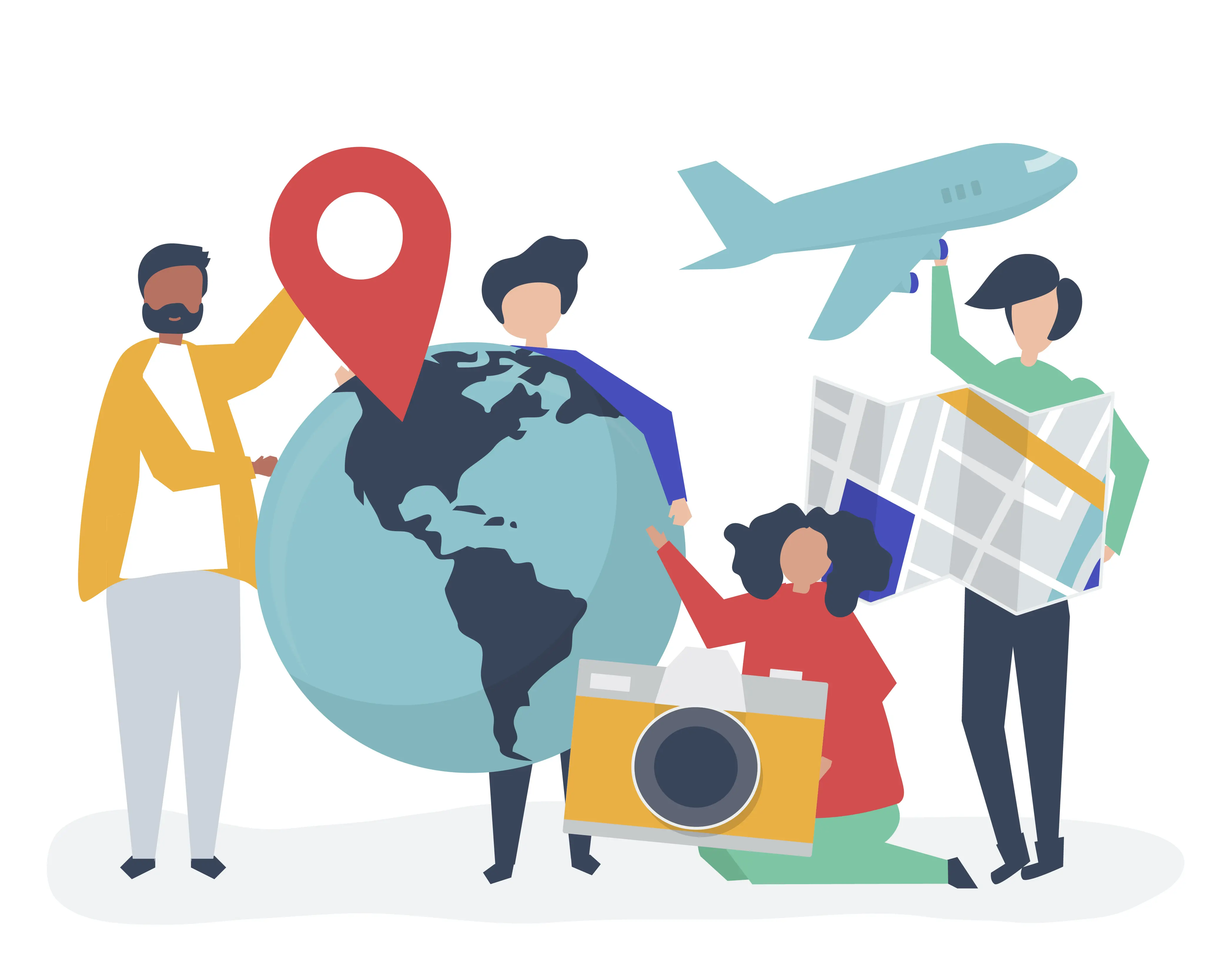 Why is geotagging important for the SEO of your business?
So, why is geotagging crucial for your business? Geotags tell Google important information about the location of your business and where you operate to provide users with more tailored results. If you operate a barbershop in New York City, then you want your website and Google My Business page to appear to those searching for barbers in New York City. Appearing in the search results for users in other locations won't help you gain new customers. This is especially important for images, as Google cannot see the contents of a photo and instead relies on backend data to tell it about the context.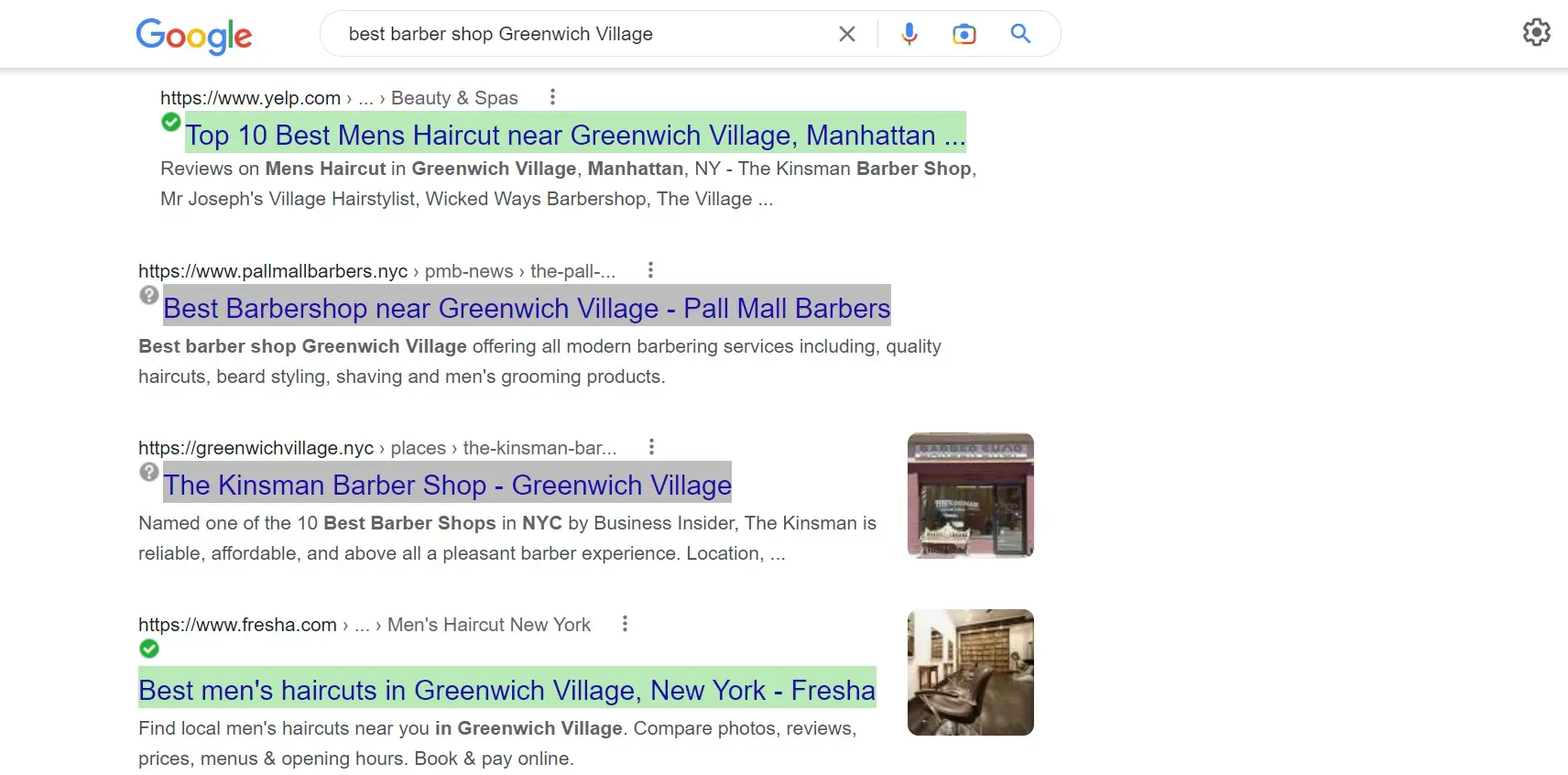 The foundation for all SEO strategies is keywords. The key to the success of your SEO is choosing the most relevant keywords with low keyword difficulty, meaning you have less competition and a high search volume. Keywords with geotags have less keyword difficulty, provide more qualified, relevant leads, and therefore lead to the ultimate goal – more conversions! If you're a local business owner serving a specific area, always use long tail keywords containing a geotag, such as your city name. For example, if you're a barbershop in New York, you could use the keyword "best barbershop New York City" or, even better, get specific and use "best barber shop Greenwich Village." The more specific the geotag, the more likely you will receive quality local leads. These are called long-tail keywords, and they are vital in the SEO strategy for local businesses.
Keywords without geotags will have a much higher keyword difficulty, as you'll have a considerable volume of competition worldwide. These are called short-tail keywords, and although they have a high search volume, they won't provide targeted results. Using the short tail keyword "barbershop" will reduce your chance of appearing in locally targeted search results. You will need to spend much more time and money to rank high for those generic keywords. And as you can see below, sometimes the search results end up being something totally unrelated.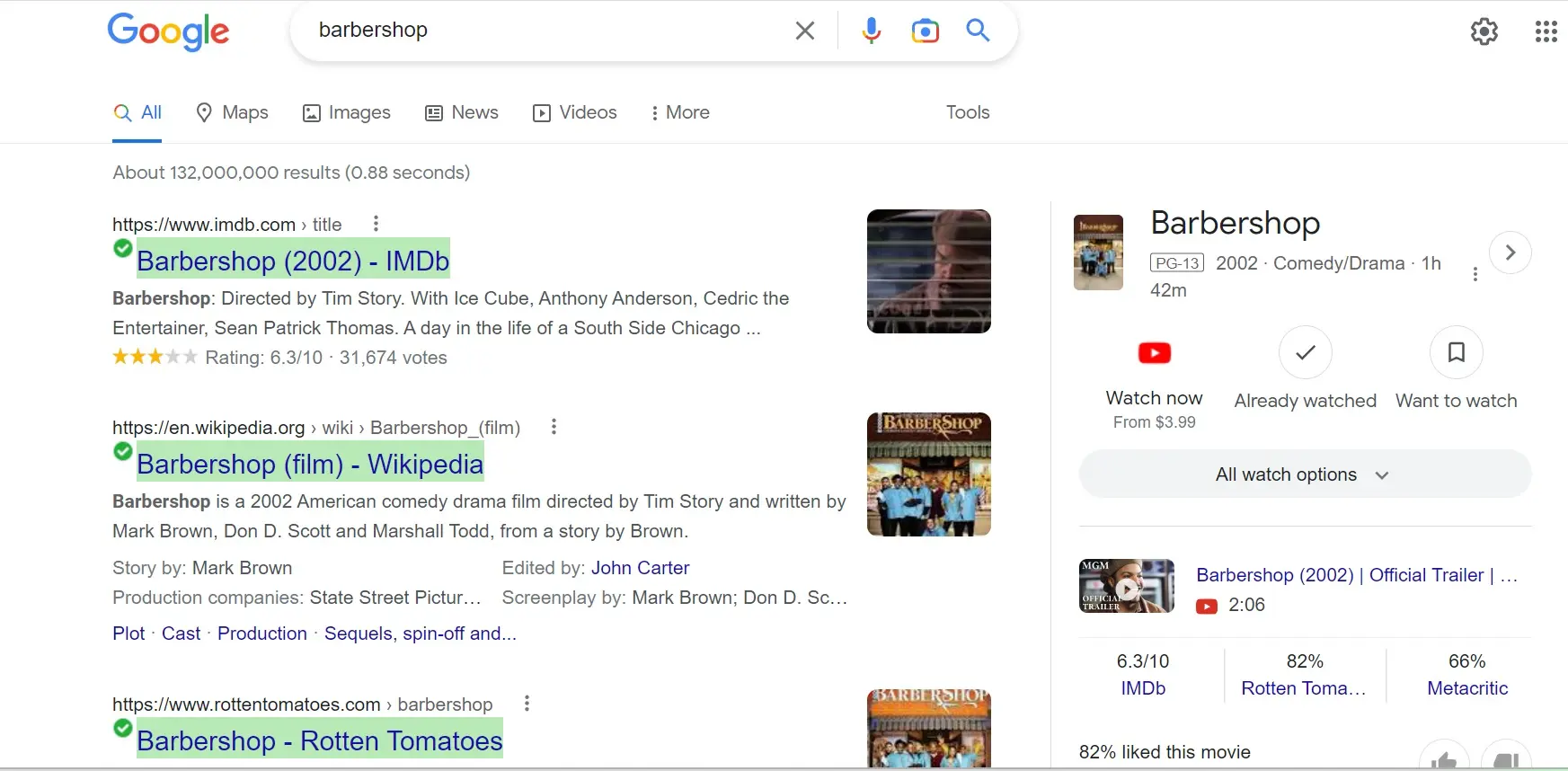 Where is it important?
So, you've chosen some quality, geo-tagged keywords that you're ready to implement. Now what? Where should you start incorporating geotags to start seeing the most results? Well, the answer is – everywhere. But the places where you'll see the most significant impact are your WordPress website and Google My Business listing.
1. Google My Business
A Google My Business page is essential for your business's success, growth, and professionalism. This is where potential customers can find all the information they need to know about your business, including your location, the services or products you offer, photos of your products/services, special offers and promotions, and customer reviews. All these components provide opportunities for you to add geotags and geotagged keywords.
Let's start with photos because they are often overlooked when it comes to SEO strategy. Every time you add a photo to your Google My Business page, you have an opportunity to increase visibility by using geotags in multiple ways. Your image titles and meta descriptions should always contain geotagged keywords, but you can also embed geotags into the backend data of your photos. Each photo has metadata where you can tag the geographical coordinates of where the photo was taken. This will allow Google to accurately index the picture and present it to relevant users in Google Image Search. The best way to geotag your photos is by using a tool like GeoTagSEO. You can upload your photos, add the coordinates of your business, plus edit titles and add tags directly from your browser. Then you download the image, and it's ready to post. Make sure you do this before uploading to your Google My Business page. People are incredibly visual, so it's essential that you use high-quality photos to showcase what your business has to offer, which will help increase conversions.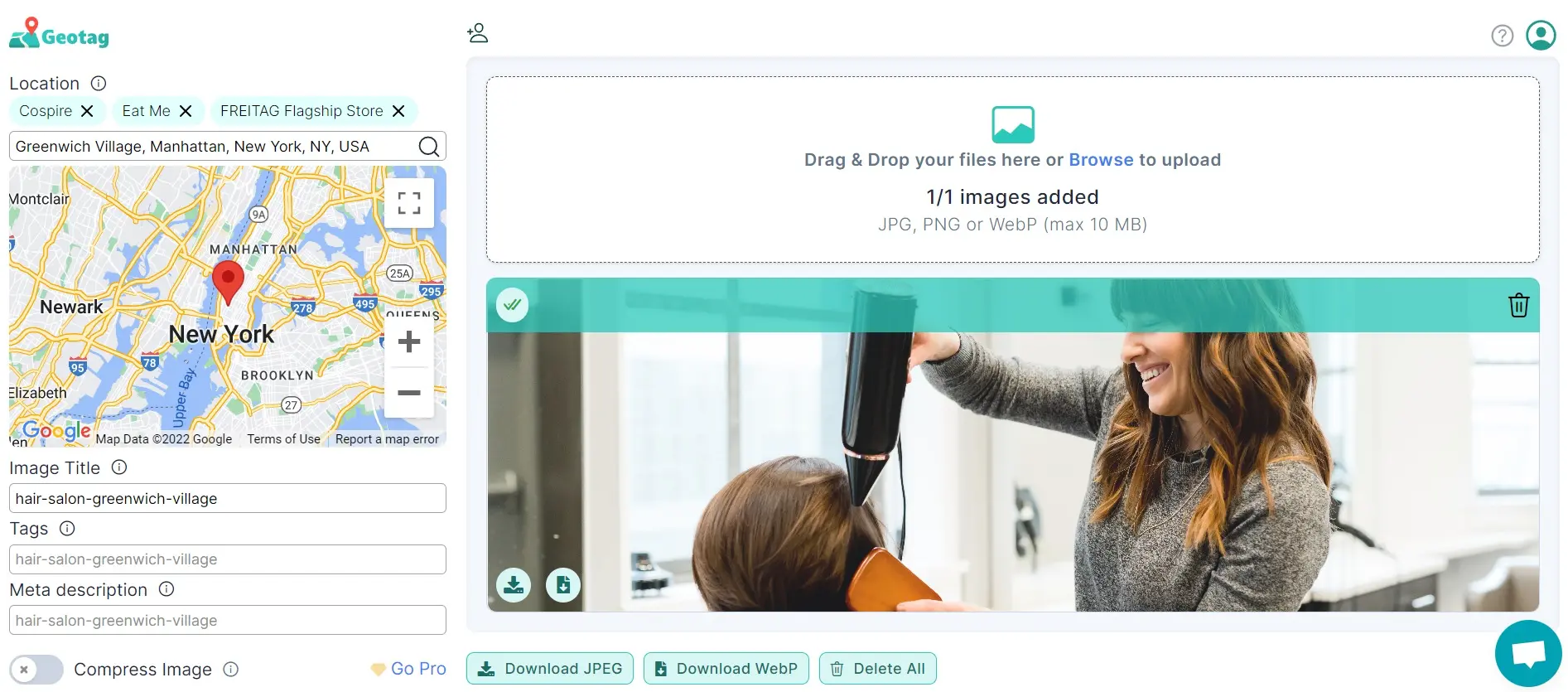 On top of that, you can use the "posts" feature on Google My Business to share updates about your business, special offers, customer success stories, and more, all using your chosen geotagged keywords. Ideally, you want to use a combination of geotags on your exact Google My Business location and within a 1-2km area to target a broader audience that may still be interested in your business. We recommend using 75% of exact location geotag keywords and 25% in your surrounding area.
2. WordPress website
Secondly, you'll want to optimize your WordPress website with geotags. Your website content, including all the written copy on your landing pages, and content posted on your online blog (if you have one), are opportunities to inject those valuable geotagged keywords. But don't forget about the pictures! Similar to Google My Business, using geotagged images on your WordPress website will help Google to present them to relevant users in Google search results. Using geotagged photos, optimized using a tool like GeoTagSEO, will increase search engine confidence scores, improve your website's ranking with search engines, and allow your images to appear in local Google Image Search results. Always make sure that your images are fully optimized before uploading them to your WordPress website, and watch your local traffic start to grow!
Why is it important for Google?
Google loves geotags, especially geotagged pictures. Google boosts geotagged pictures because it allows them to collect user data which can be used to target Google Ads. By identifying local consumers based on who clicks your photos, they can build more complete customer profiles, which is invaluable for Google Ads. There are Google Trackers constantly crawling websites, tracking the movements of users who are browsing your website and Google My Business page, which allows Google to target them with relevant ads. While you may not be concerned with the Google Ads your potential customers receive, Google will reward you for providing them with this information by boosting your business search ranking, so it's a win-win.
Other ways to improve your SEO
Beyond geotagging, there are other ways you can improve and boost your SEO. A successful SEO strategy combines geotagging with the following SEO practices to increase visibility, boost traffic and get new customers.
1. Your on-page SEO
When posting any content on your website, there are a few primary keyword practices to keep in mind that will help you increase your search engine optimization. Just as we talked about using geotagged keywords above, you can also incorporate these keywords into the following on-page elements:
Titles
Meta descriptions
Headings (H1, H2, H3)
Content tags
Internal linking anchor text
External backlink anchor text
2. Your pictures
While geotagging your pictures will hugely improve their chance of ranking in search engines, there are some other ways you can use your images to boost your SEO. Start by enabling GPS on whatever you use to take pictures. GPS is available on all smartphones, so make sure you have that turned on whenever you shoot images. This will automatically add the location and geographical coordinates to your photo, so you don't need to worry about manually geotagging.
Make sure that when you upload images to your website, they are in the proper dimensions, format, and size (file size). The loading time for your website dramatically impacts SEO, so if the file size of your images is too big and takes a long time to load, it will affect your SEO negatively. If a file is too large, compress it before uploading. GeoTagSEO allows you to compress your image right within the tool. Ensure that images are under 100kb and ideally, use JPG format for any images you post on your website since Google likes them the best. Pictures should also be compatible with all devices since users will browse from various desktops, smartphones, and laptops.
The placement of your images can also impact SEO. Users love pictures, and placing them strategically can increase the time people spend on your web pages, which boosts your SEO. We naturally read from the left side of the screen to the right, so try to place pictures either on the left or in the center of the page. You can also include captions underneath your images to explain the photos' context, which allows you to include keywords.
Lastly, adding alt text to all your pictures is essential for SEO. An image's alt text tells Google what is in it so they can present it in relevant search engine results on Google Image Search. Use the alt text to include keywords, but also make sure it describes what's in the photo.
Missing Location in your images?
Adding meta tags to your images improves search engine performance greatly!
Try It for Free!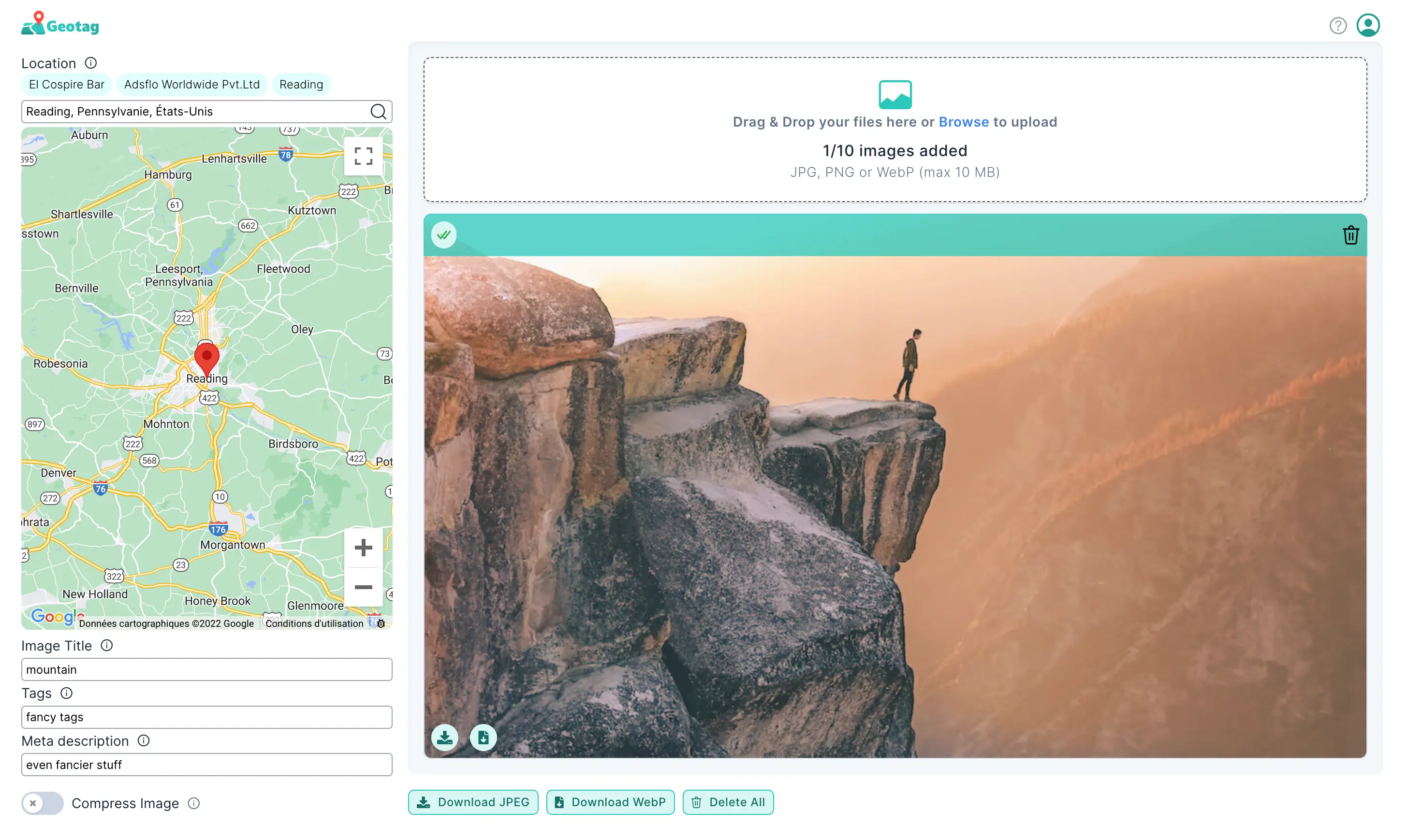 Final thoughts
You don't need to be an SEO expert to implement SEO strategies in your business. Geotagging is a simple and effective way to increase traffic, boost your search engine ranking and provide you with more qualified, relevant local leads that are more likely to convert! Better leads equal faster results. As an SEO agency owner, I have seen first-hand the difference that geotagging makes in the growth of my client's businesses. It saves them time, money and helps to increase local traffic better than any other SEO strategy. Geotagging will help you improve your SEO ranking, improve Google Ads services, and optimize your Google My Business page and website to set yourself up for success.